The Next Watercolor Class was Textures
Teaching textures in watercolor is always a fun class. We used water drops, stippling with a tooth brush on a paper doily, plastic wrap and various packing material. I did a little demo with these techniques and everyone couldn't wait to try them. It interesting to see how everyone went off on their own tangents and created different paintings from the others. I also talked about finding shapes that would allow them to image other pictures in them and showed them how to bring them to life as you can see in my demo painting.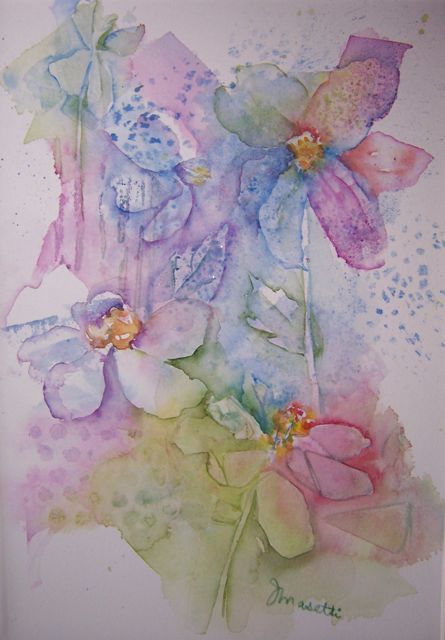 The most gratifying part of this class was that no one wanted to pack up to go home when the class was over.