Time Flies When You Are Having Fun...
Again I started small demo and while it was drying everyone got busy on one of their own. It's amazing how everyone is able to adapt these techniques to create something that is entirely their own. I never liked classes that every one does the same picture that closely imitates the instructor's demo. You can still learn techniques and be your own person when you paint.
I try to point out how important it is in watercolor to let the paper shine thought the paints, to create a luminosity that separates watercolor painting so distinctly from any other medium. It's probably the most difficult part of watercolor, but when it happens you know it and that's when you really enjoy and appreciate it.
So here we are totally engrossed in what we are doing.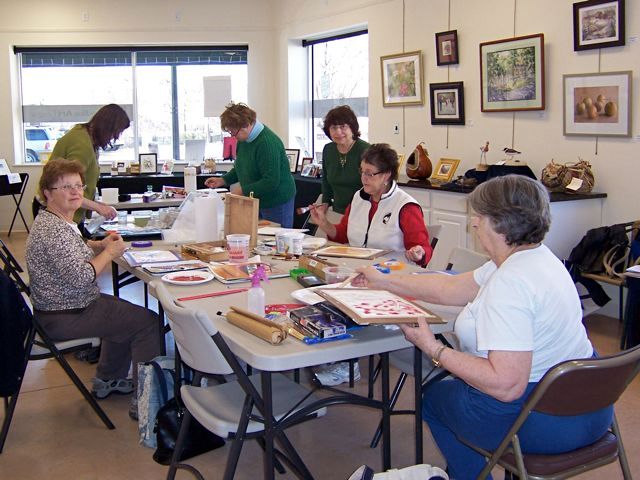 Again I never did get to finished my demo painting, but had fun finishing it later.
So there is only one more class to go in this six week session on watercolor painting. This week we worked again on various textures and techniques to have the students become familiar with their paints and brushes, just becoming more comfortable with them.