New Painting inspired by a new light fixture.

So I did a drawing and started painting it. I got this great idea to photograph as I painted it each day so as to create a record of it's progress. Then I could post it on my LJ.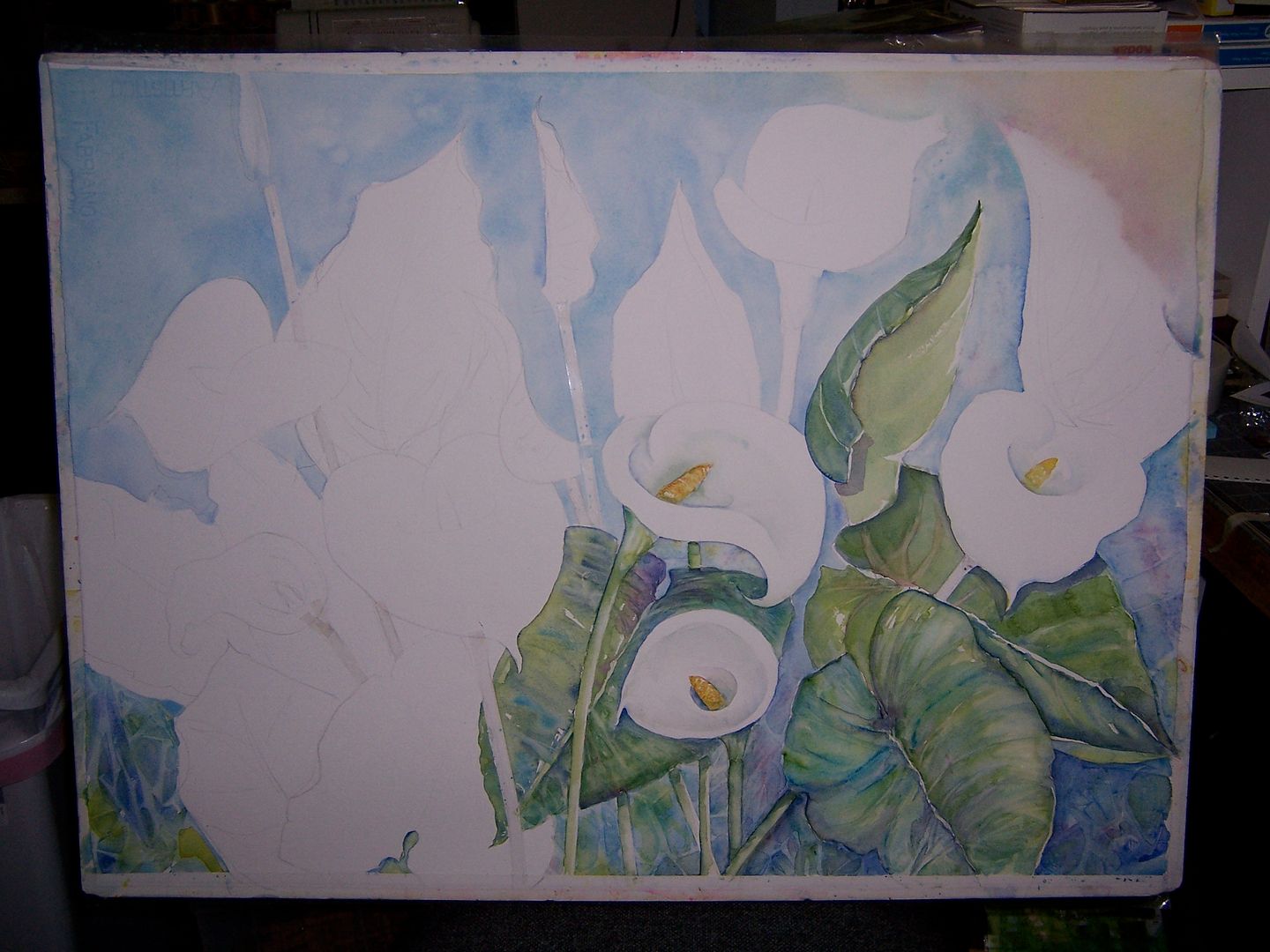 All finished and very happy with it!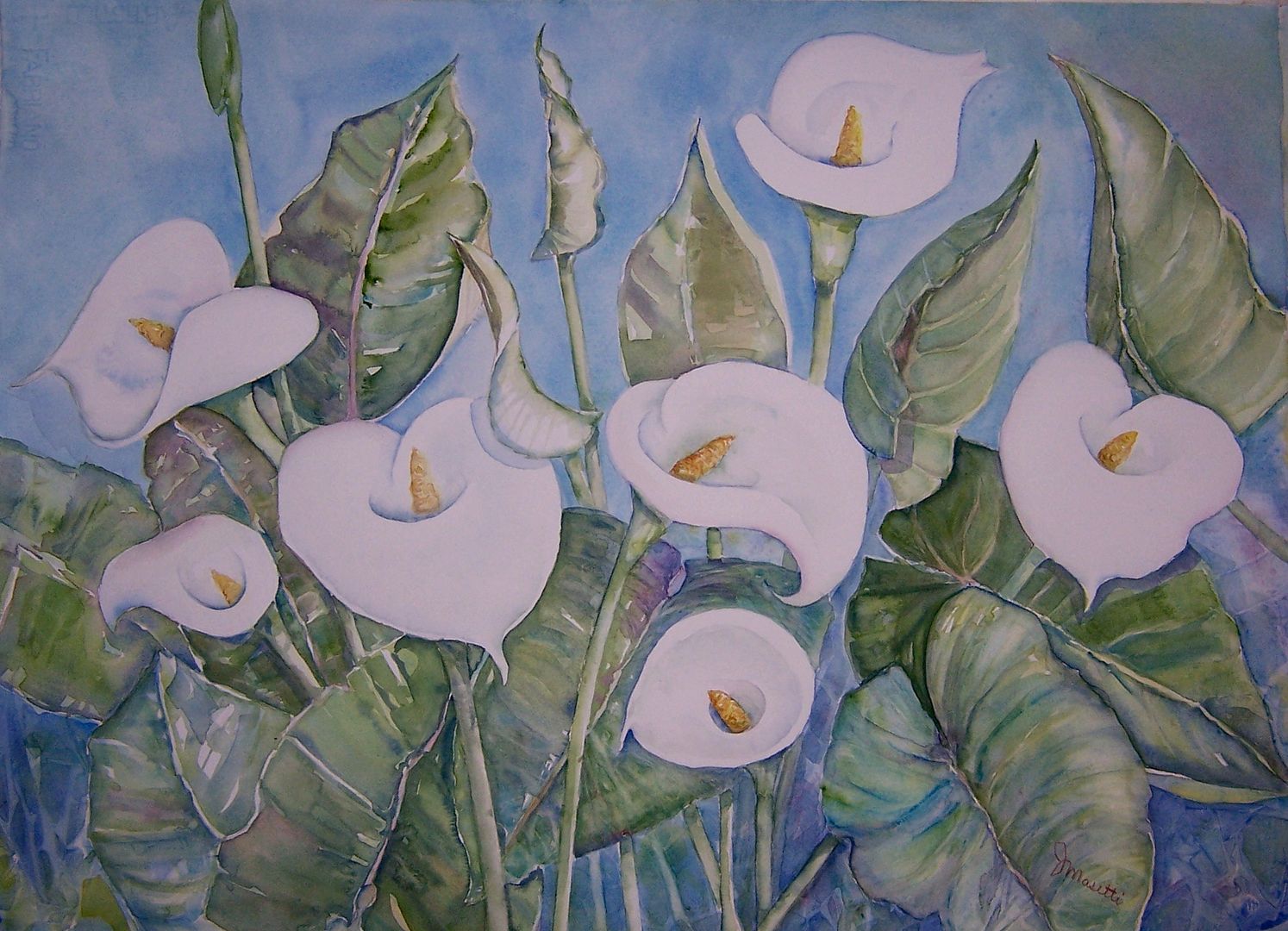 I haven't posted for a long time because it has been very busy. I moved from a house that I lived in for 37 years and it is taking time to get the new house the way we want it. One of the things we did was put a new light fixture in the kitchen. It has lovely metal leaves and glass globes in the shape of calla lilies. The fixture was so pretty that it inspired me to make a painting of calla lilies on a full sheet of watercolor paper(22" x 30").