Late to post...but it's been a busy week. So I'll just say the second class of the "Watercolor with Jean" series has gone well. I gave a demo showing different kinds of textures and how to use their brushes. Students then did their own background mixing color and textures. I then brought out a bag of leaves I collected from the garden and we used them both as stamps and to trace. While everyone was having fun with that, I was able to go around and show them how to use their brushes, paints and create their own painting.




I thought this painting was especially good, as the student was a beginner and really went with her own sense of color and style. Because her background was so strong, I suggest she blend the color into the leave instead of behind it.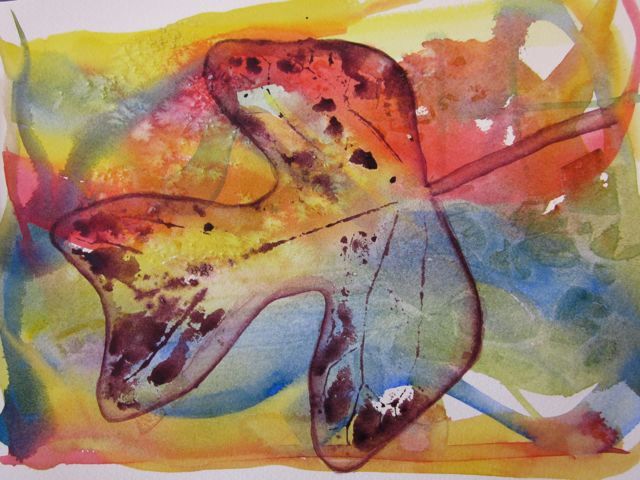 This was the finished demo painting I started in class. I think I like my student's painting better.