A Place in Time with the Watercolors of Jean Masetti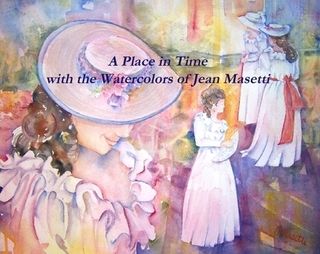 You can view this book at:
http://www.lulu.com/shop/jean-masetti/a-place-in-time-with-the-watercolors-of-jean-masetti/paperback/product-20033346.html;jsessionid=D345A78C4EF98A8C0B56711E7AA49B1B
Click the preview link and you can view 12 pages of this full color book of watercolors.
I am so excited to announce the publishing of my new book. This 78 page full color book is my life's work as a watercolor artist. It is my hope that as the viewer makes their way through this book of watercolors, they will come away with a sense of wonder, and a feeling of hope and well-being.