Even though my students are at a different levels in their understanding of watercolor, everyone enjoyed painting a new landscape.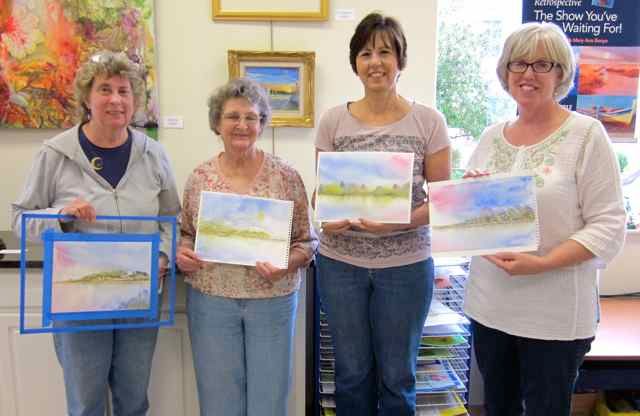 Our next class won't be for another two weeks because of the Memorial Day Holiday. I plan teach different techniques and tricks for creating textures.

This was my demo painting for the class.