Since I used this wonderful paper for my Daffodil painting, I wanted to emphasize its beauty by framing it in a shadow box, instead of just matting it. I have always had a framer do this. Since it is rather expensive, I decided I would do it myself. Using another painting that was framed this way as a guide, I constructed a mat board shadow box, attached the art, and then framed it. It's not perfect, but I think it came good for a first time in making one. Plus I think it really shows off the painting and the paper in a good way.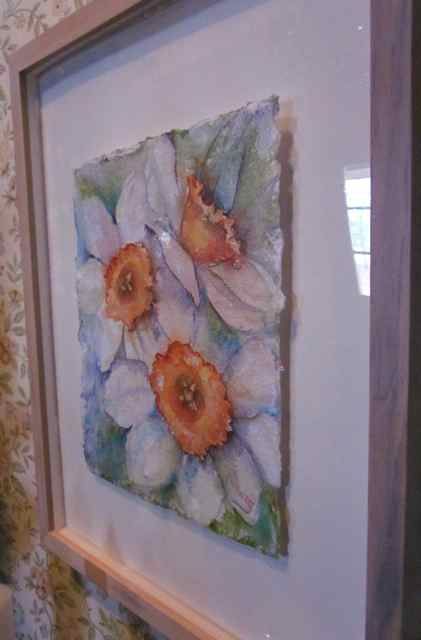 I wanted to do a painting of more Daffodils for my upcoming class, but this time using paper similar to what my students would use in class. Painting with watercolor is influenced by so many things and paper is one of them. I can then show them different outcomes in watercolor painting.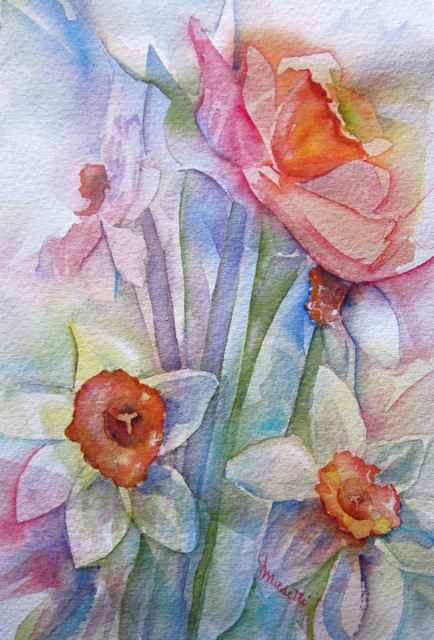 All art seen on this Blog is copyrighted and may not be reproduced without permission of artist.