The sun is melting the snow and it is just beautiful out today. I just can't wait for spring! Heard there may be some more snow tomorrow, but we are not suppose to get more than an inch. Famous last words.
So I have spent my time watching the Olympics and working on another painting inspired by a pix I took this winter before the snows. It is of the woods at the back of the property near the tax ditch. Very pretty there even in winter.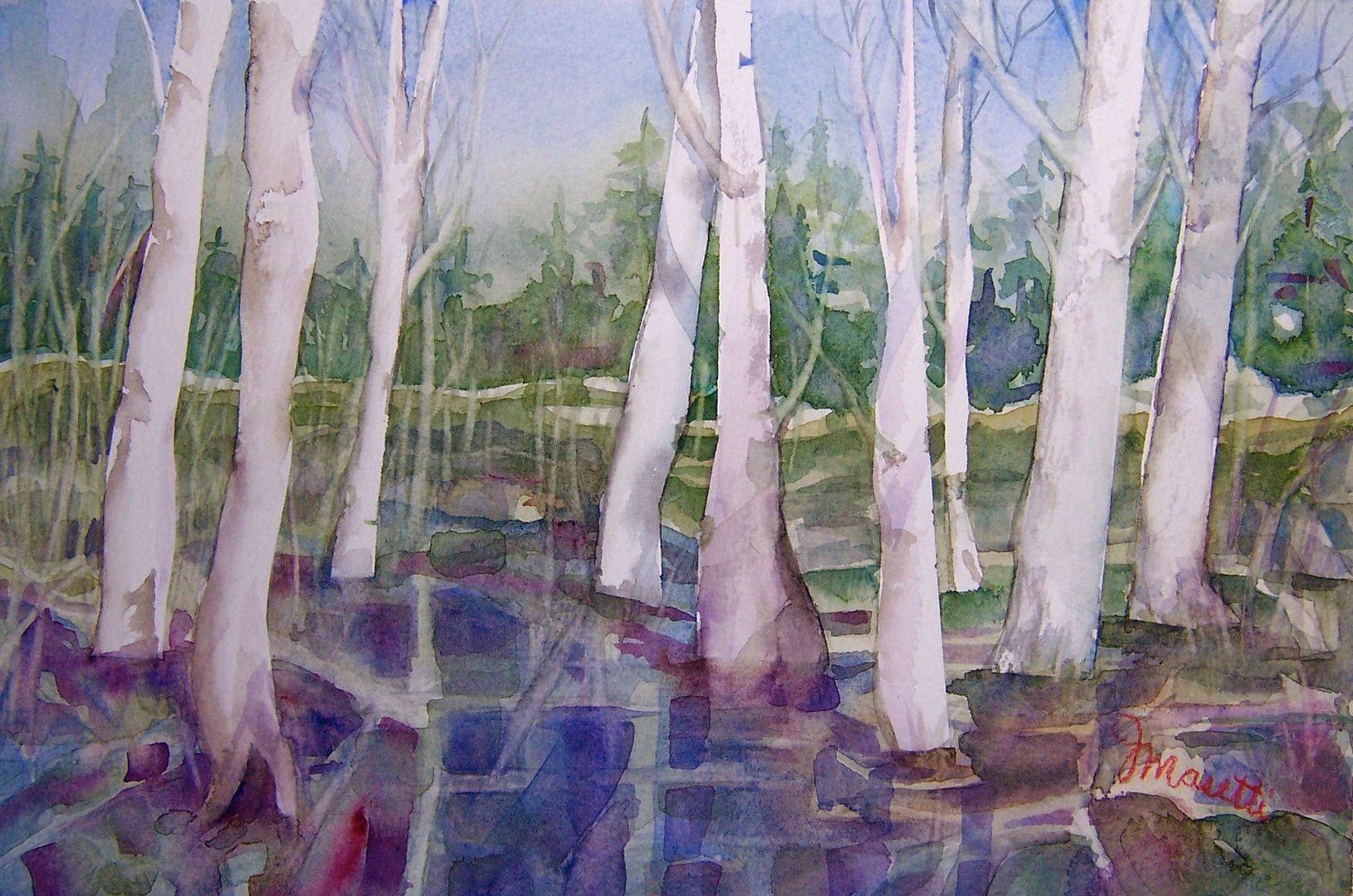 There were pools of water here and there from all the rains we have had this year and there are reflections of the trees in them. Behind the trees is the tax ditch and on the other side are bunch of pines that make a lovely backdrop for the woods. It's pretty back there every season and in the summer there are all kinds of wild flowers growing there.

Did I mention I am not a snow person?