Paint with the Wolves...
At first I didn't like this paper because it reacts so differently than normal watercolor paper. This is my fourth painting on it and I think I really like the effects I'm getting with it and how it requires me to think about what I am doing. It almost gives the impression of a pastel painting. I like it enough to order some more.
My cousin likes wolves and I thought, why not?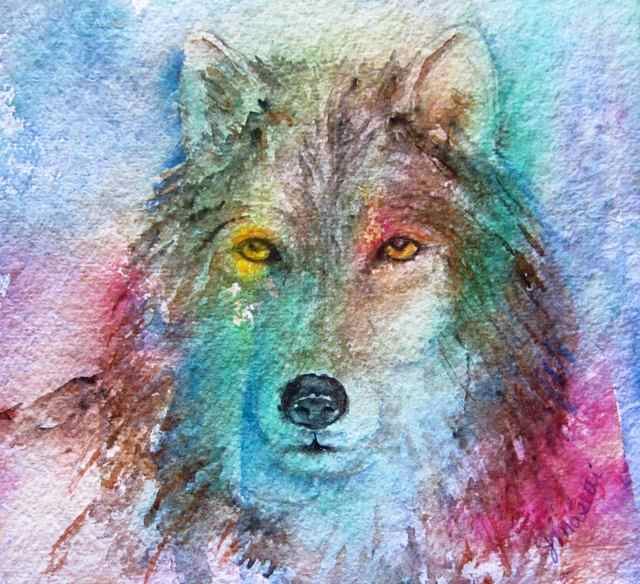 You can also see this at:
http://society6.com/myart2love/Run-with-the-Wolves_Print
Another animal painting on Nujabiwc handmade paper.