We have had two classes in this series, and we have worked on using our watercolor brushes to their full potential. Again we practiced how water, color, and paper work together to create a pleasing painting. Our subject was the beauty of the Iris.

I used a projector with photos I took of some wonderful periwinkle color Iris. Then I gave a small lecture of how we could attempt our paintings with samples of my Iris paintings. I used this painting as a sample on our second session.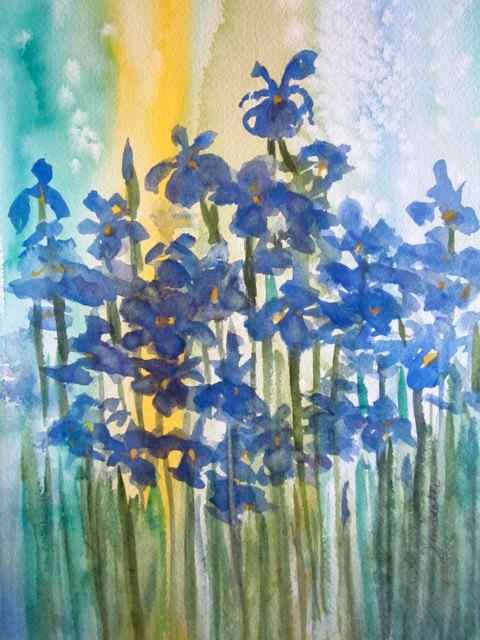 We all used French Ultramarine Blue, Quinacridone Rose and Yellow paints for our colors. Some students concentrated on doing just one flower in detail, while other did a few flowers together. The emphasis was to not control the painting so much as to let the paint and water flow on the paper. They painted wonderful Iris and I am proud of them.