I was looking at some magazines and enjoying pictures of flowers and summer. Couldn't help but want to paint some of them. I also got some new brushes that I wanted to try out and just kind of went crazy with Poppies. They were so much fun to paint that I wish I had painted a full sheet instead of a half. So I thought I would put my newest painting of Poppies here for all who see and I hope enjoy in this journal.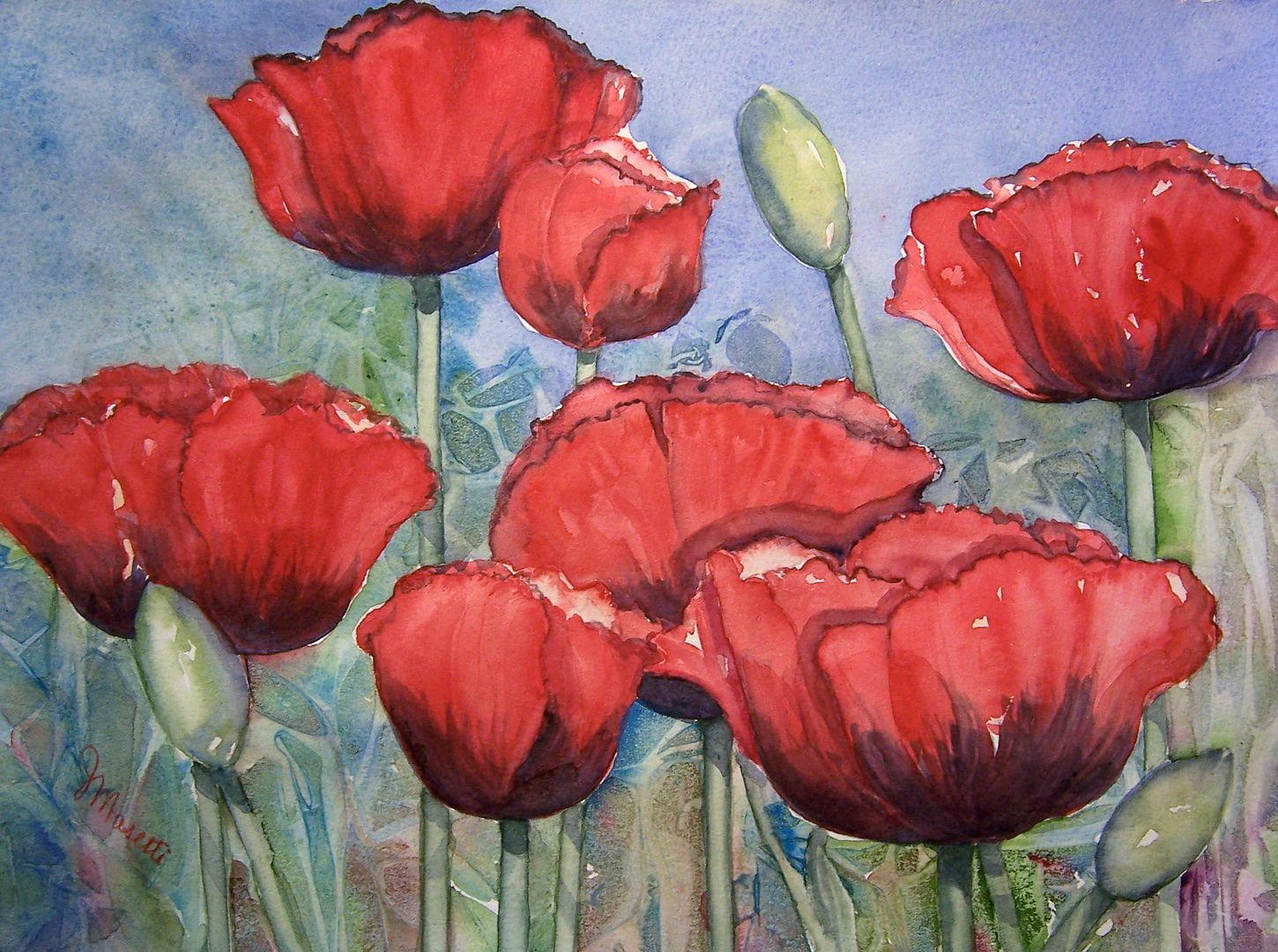 I just loved these colors and I think this painting makes me feel so happy to be alive!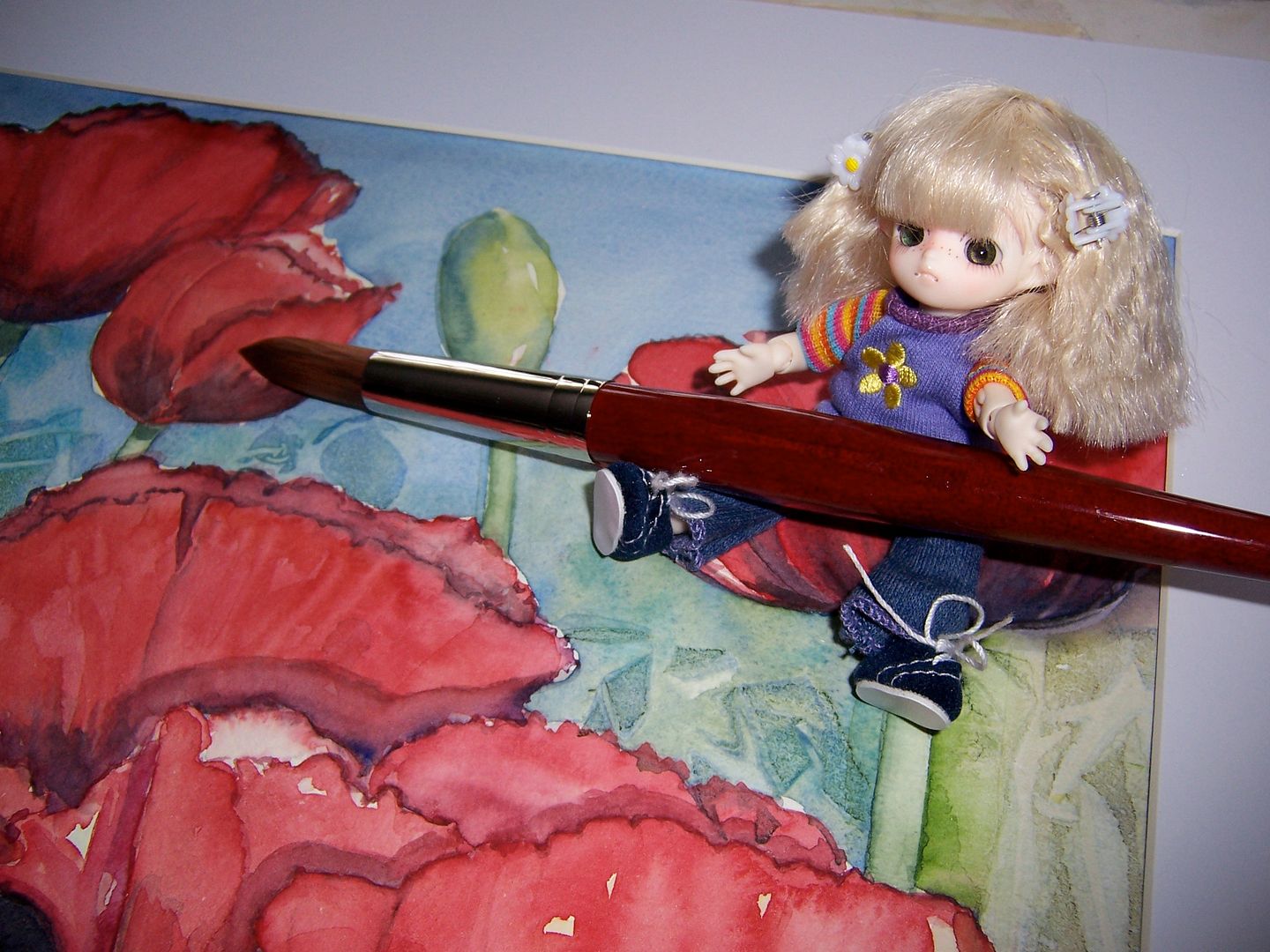 Of course Frances helped me paint this one too! She thinks these colors may be her favorite now.