The weather here has been absolutely the best this week and I have been enjoying it to the fullest. Today we were doing some fix-ups on the screen door that leads to the deck. I was going down the stairs to the garden. As I reached for the banister, I felt something sticky touch my hand. . I looked down to see what it was only to dash into the house to get my camera! You will never guess what was there and they say a "picture says a thousand words," so here it is.... a little frog eying his next meal!




The flowers are just so pretty and the trees are making their debuts in their new lovely green dresses. Oh, I just love spring.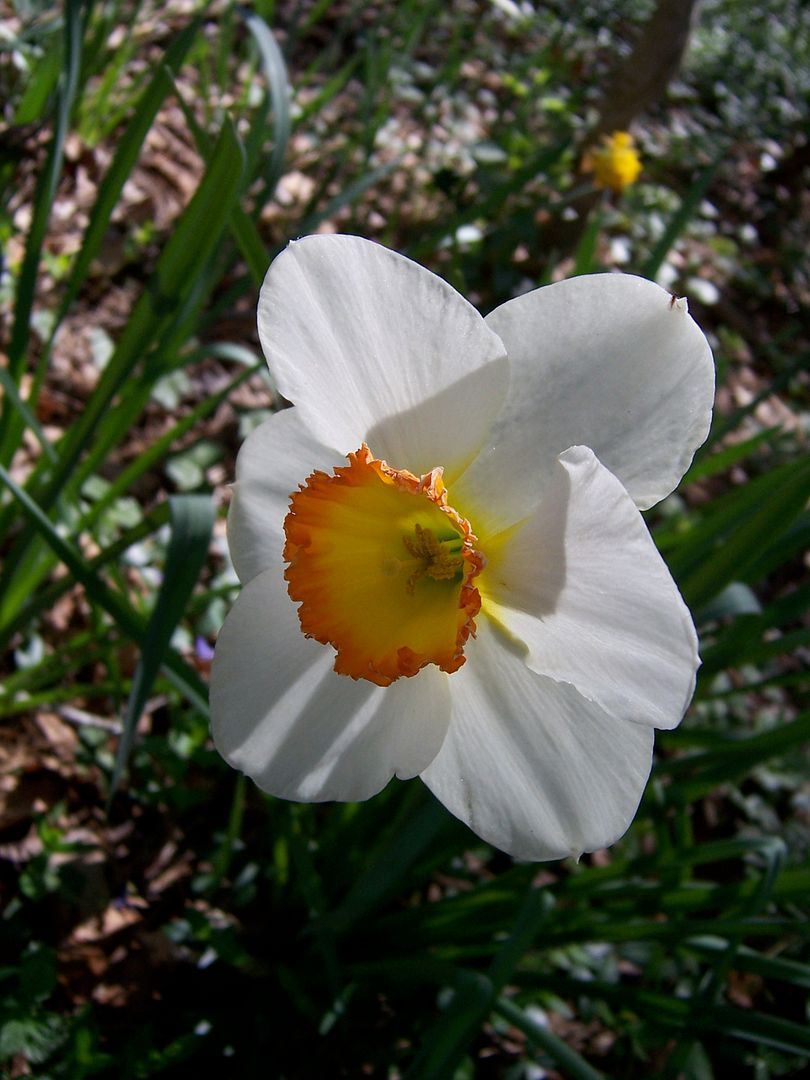 As to my painting, it has been hard to make time indoors when there is so much to do outside. Since it is rural here there wasn't too much choice in internet service, but we finally got Satellite Internet after a year of struggling with Verizon WI-FI. Wound up canceling the Verizon's contract and paying the cancellation fees. We had to remove a few trees...my husband Al cut them down and then we spend the next few days cutting them up as they blocked the driveway. Back breaking work and now I know what it must have been like to be a pioneer!

I did find a catalog picture of flowers that attracted me called Butterfly Coneflowers. I thought were very attractive and I did another watercolor study playing with colors and shapes. I tried something different with this one and I am not sure I would do it this way again. I would like to try it again in a different way. We shall see.