My fifth publication...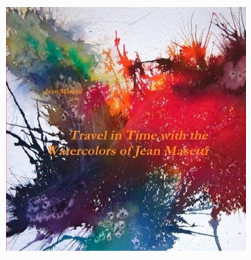 It was published at Lulu.com as are all my books. You can see a preview here:
http://www.lulu.com/shop/jean-masetti/travel-in-time-with-the-watercolors-of-jean-masetti/paperback/product-21659060.html;jsessionid=2E7AD6E084897EF07048F0F4B597EF15
Encouraged by my successful adventures of publishing my watercolors in full color books, I have decided to continue to journal all my paintings in this manor. Therefore I have just published my fifth offering called "Travel in Time with the Watercolors of Jean Masetti".