The first week of my classes, we worked on a color wheel with the three prime colors of red, yellow and blue. We also included secondary colors of orange, green and purple, then mixed those to create complementary colors. The purpose of this is to become familiar with their brand of colors and learn to work with them. Not all ultramarine blues are the same from brand to brand.

We then took our primary colors and practiced letting the colors mix together on wet watercolor paper. With real leaves that I collected from the garden, we stamped with our primary colors on the leaves to the paper. I then showed them how to bring the leaves to life.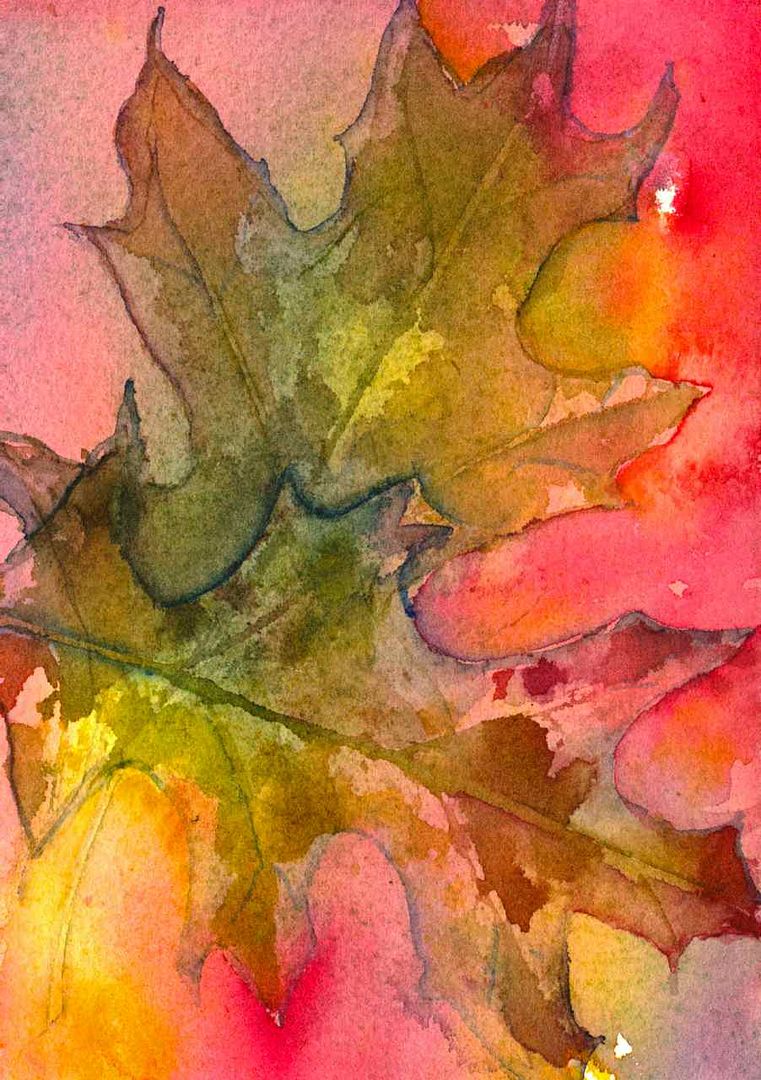 The next classes we will work in complementary colors, so I have done a series of paintings to demonstrate each pairing. Each painting in done in just the two complementary colors.

The first one is orange and blue.





The second is red and green.





The last is yellow and purple.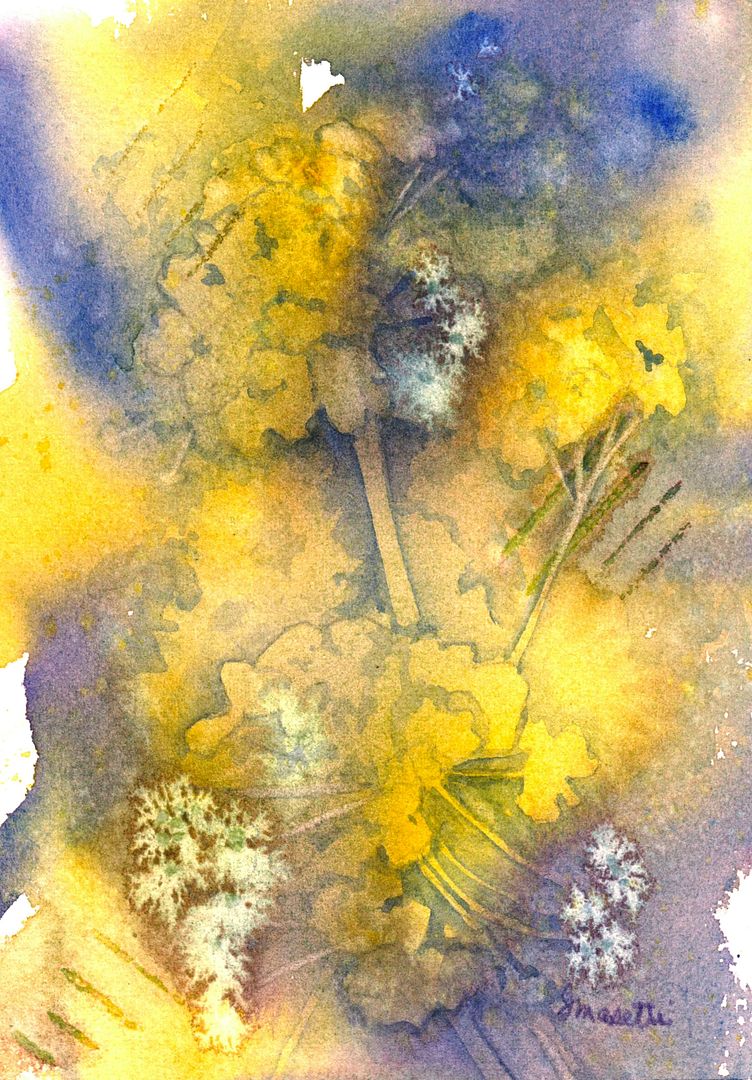 On my next class I will bring in some pumpkins and we will start with with orange and blue.