This latest series (11) of watercolor painting classes has been a happy experience for me.
I had five home schoolers ages 12 to 17, and one adult. They were attentive and very willing to learn. It was a joy to teach them.

Since this was a beginner class, I started with the color wheel and told them we would be working with just the three prime colors (red, yellow and blue) for all our classes. We mixed those to create our secondary colors of orange, purple and green. Then we created our complementary colors with opposites on the color wheel which were orange and blue, yellow and purple, and red and green.

The first painting was done in using all the primary colors, and since it was fall I brought in some leaves to use as stencils on the paintings.The next week we painted pumpkins using only the complementary colors of orange and blue.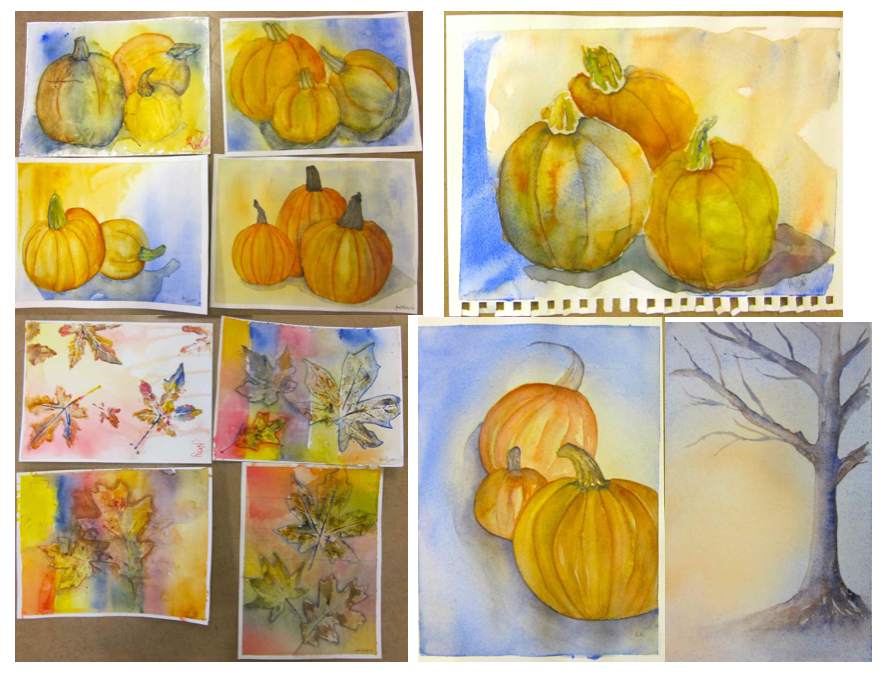 This is the demo I did in class.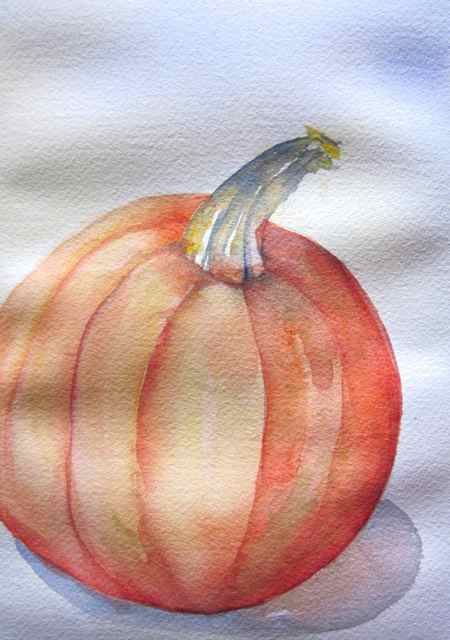 The next project was to paint a landscape using the complementary colors of yellow and purple.




This is the demo I did in class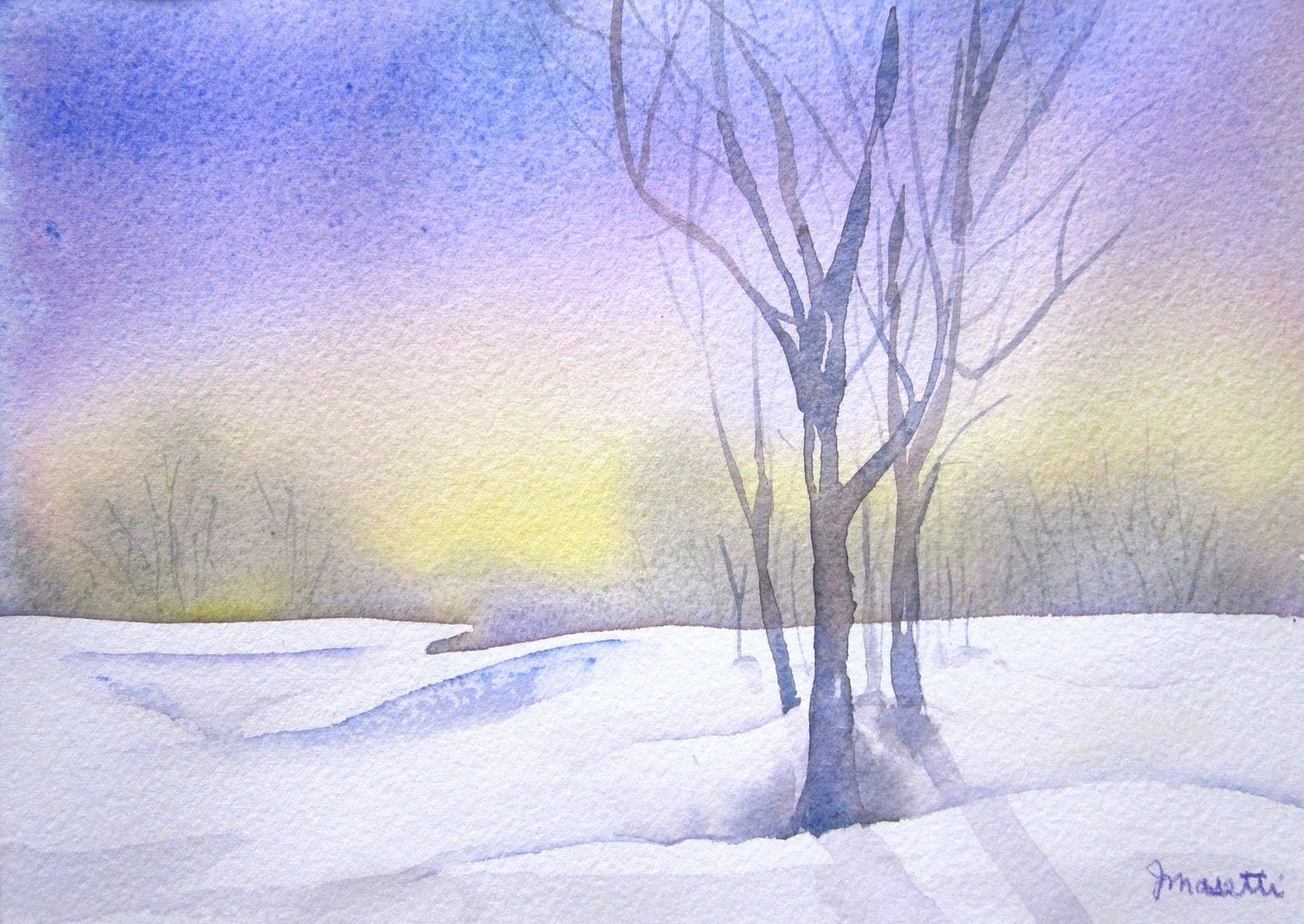 This last project was to do a seasonal greeting card with the colors of red and green. I cut some holly from the back yard and set it up on a table to work from with a sample of a card I make at home.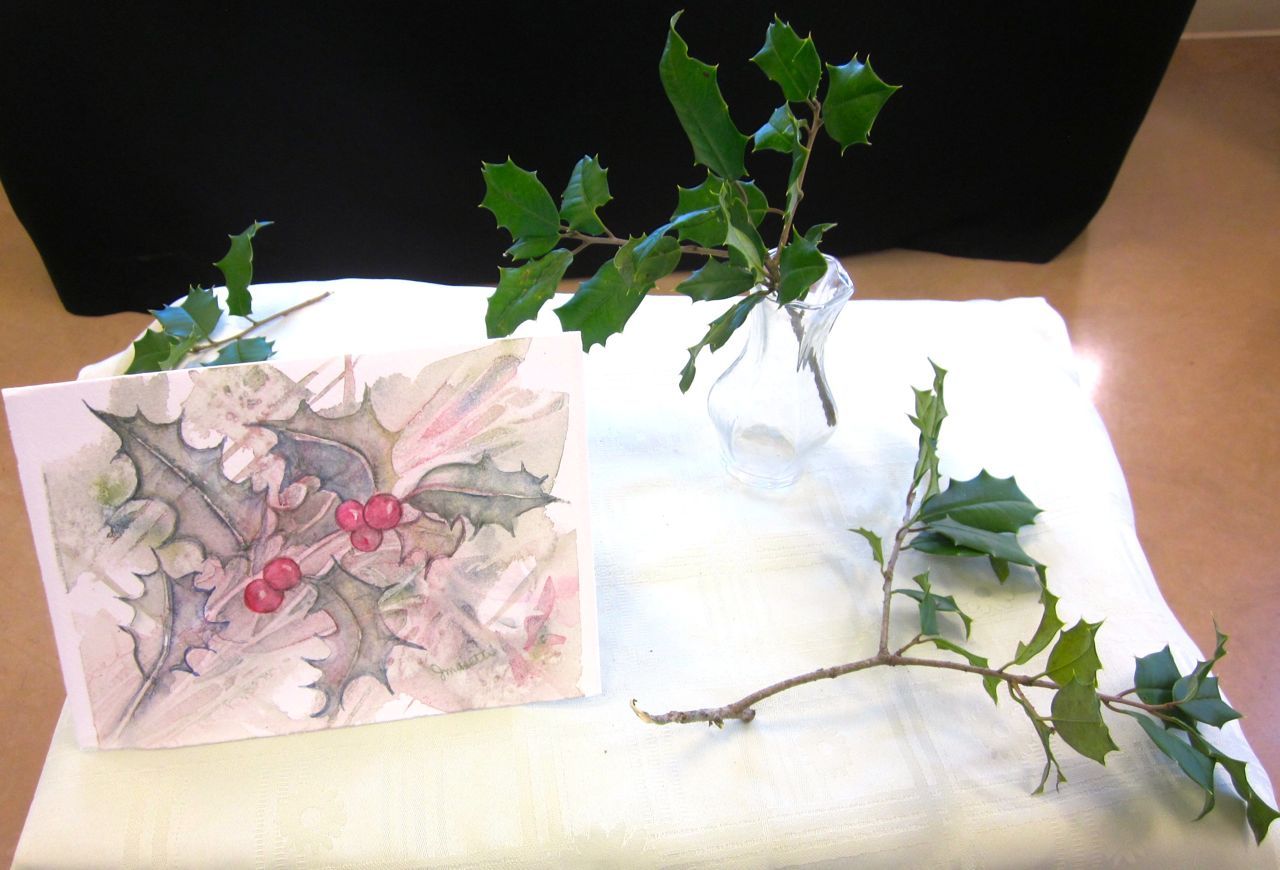 These are the cards they made. We raced to finish them before the end of class, but I took a picture of them all, even if they were not complete.