I have been asked to watercolor illustrations for a new book called Pride and Prejudice Illustrated. My art is on the front and back cover and the interior was illustrated by Janet Lee. It went public as a Kickstarter March 29th at midnight. I hope you will took a look at this and help back it's publication. This is the link, please take a look.

https://www.kickstarter.com/projects/103879051/pride-and-prejudice-illustrated-by-janet-lee

This is a peek at my illustrations.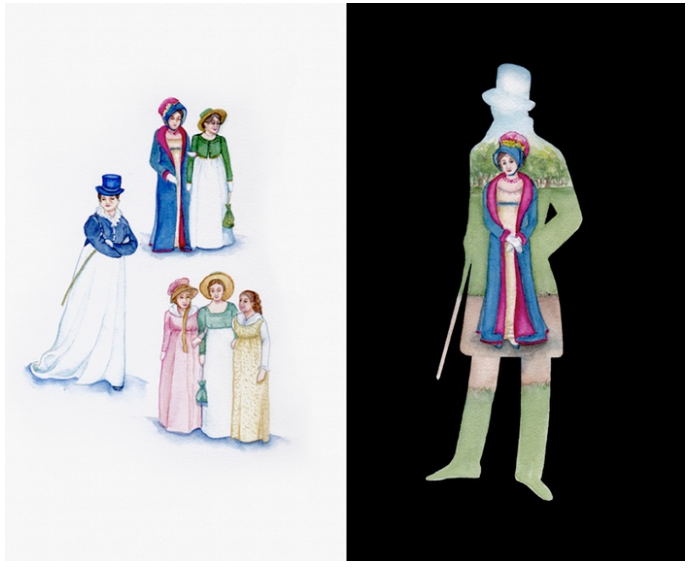 I am also in the process of re-printing My Costume Booklet in which I will include all the new illustrations I have done so far. It's still in the draft stage, but I will post when it becomes available. You will also be able to get it on the Kickstarter.