My New Costume Book
It is now finished and can also be purchased at
http://tinyurl.com/nph74ld
  (not autographed).
This book is also an add-on when you donate to our Kickstarter of "Pride and Prejudice Illustrated", where I have watercolor painted the front and back cover of their new book. It can be purchased there (autographed) for $35.
https://www.kickstarter.com/projects/103879051/pride-and-prejudice-illustrated-by-janet-lee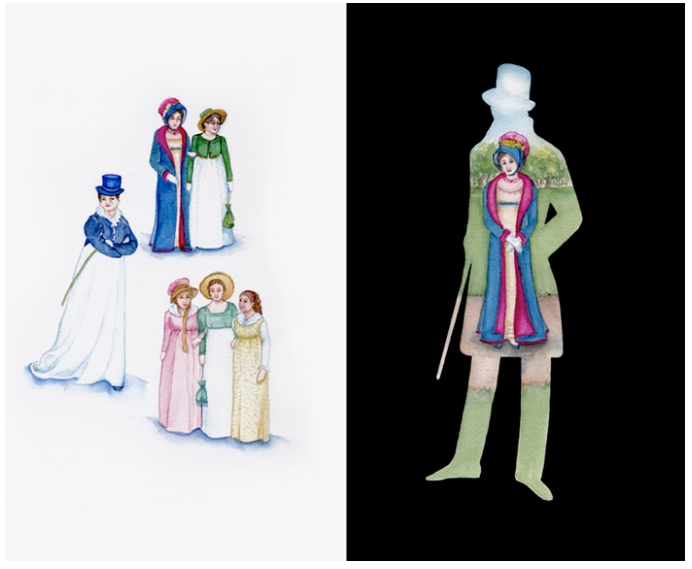 I have added ten new pages. I'm posting today to give a sneak peek of a new watercolor sketch of one of our lovely ladies dressed up for the Française Dinner.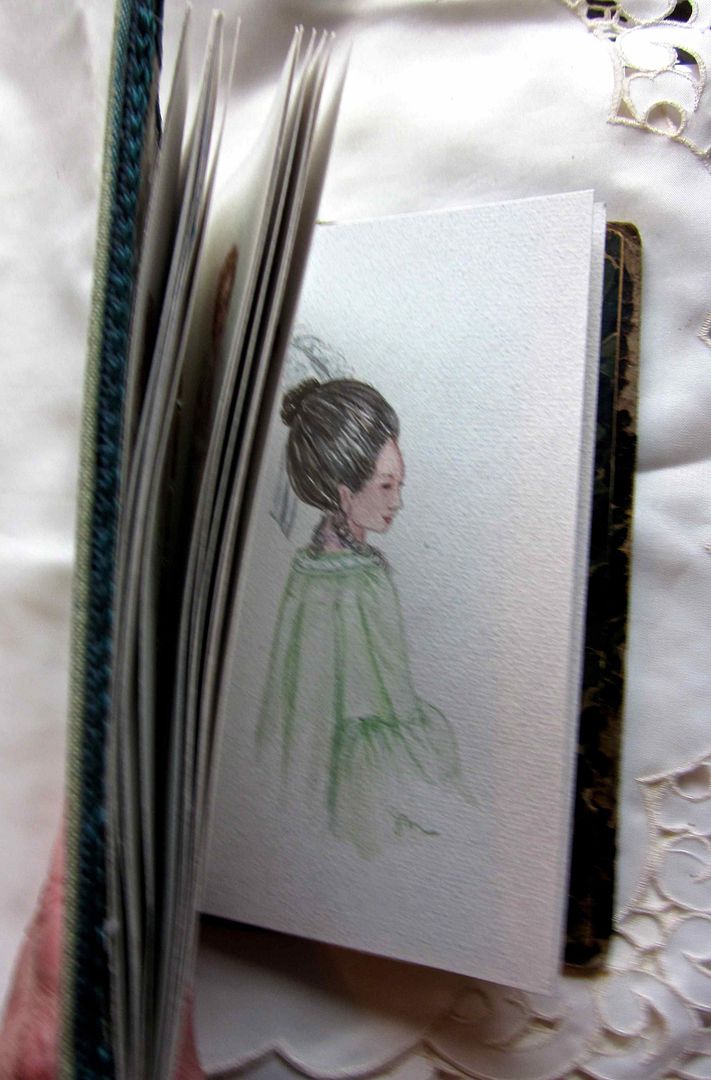 I'm so inspired by the creation and artistry of these wonderful period costumes and enjoy painting them.
I have been encouraged by my daughter to update and reprint my book, "My Costume Journal", and include all my newest watercolor sketches. Some of you already have my first edition and will recognize the cover.