Almost a month ago I started a large painting (22" x 30") of some Rhododendron that are in my front yard. After photographing the flowers from many angles, I put together a nice composition of the beautiful white flowers. The lush dark green leaves made each cluster of flowers look like so many beautiful bouquets.
I took a photo every so often as I painted because I thought it would be fun to show how I progressed on this painting from start to end.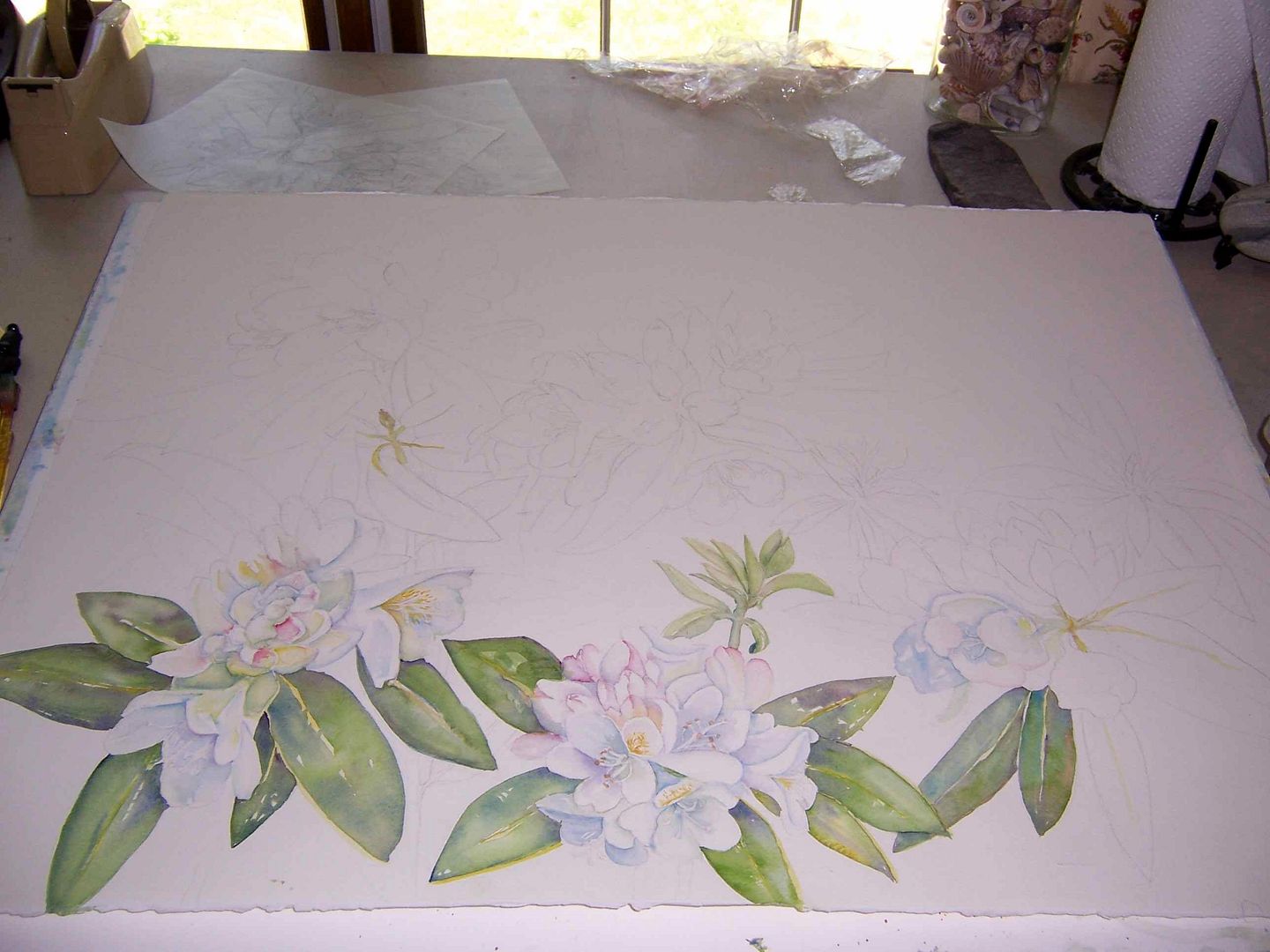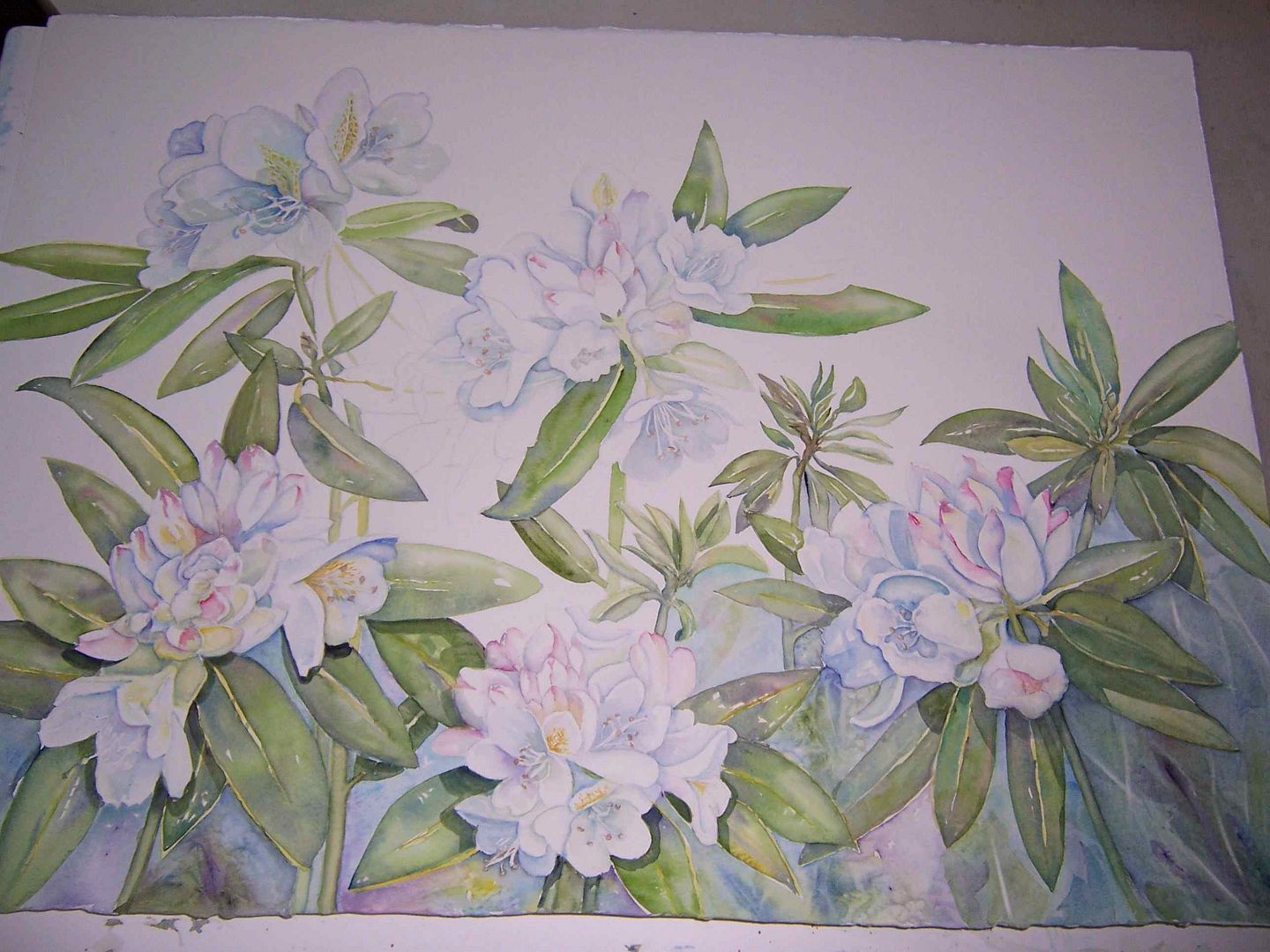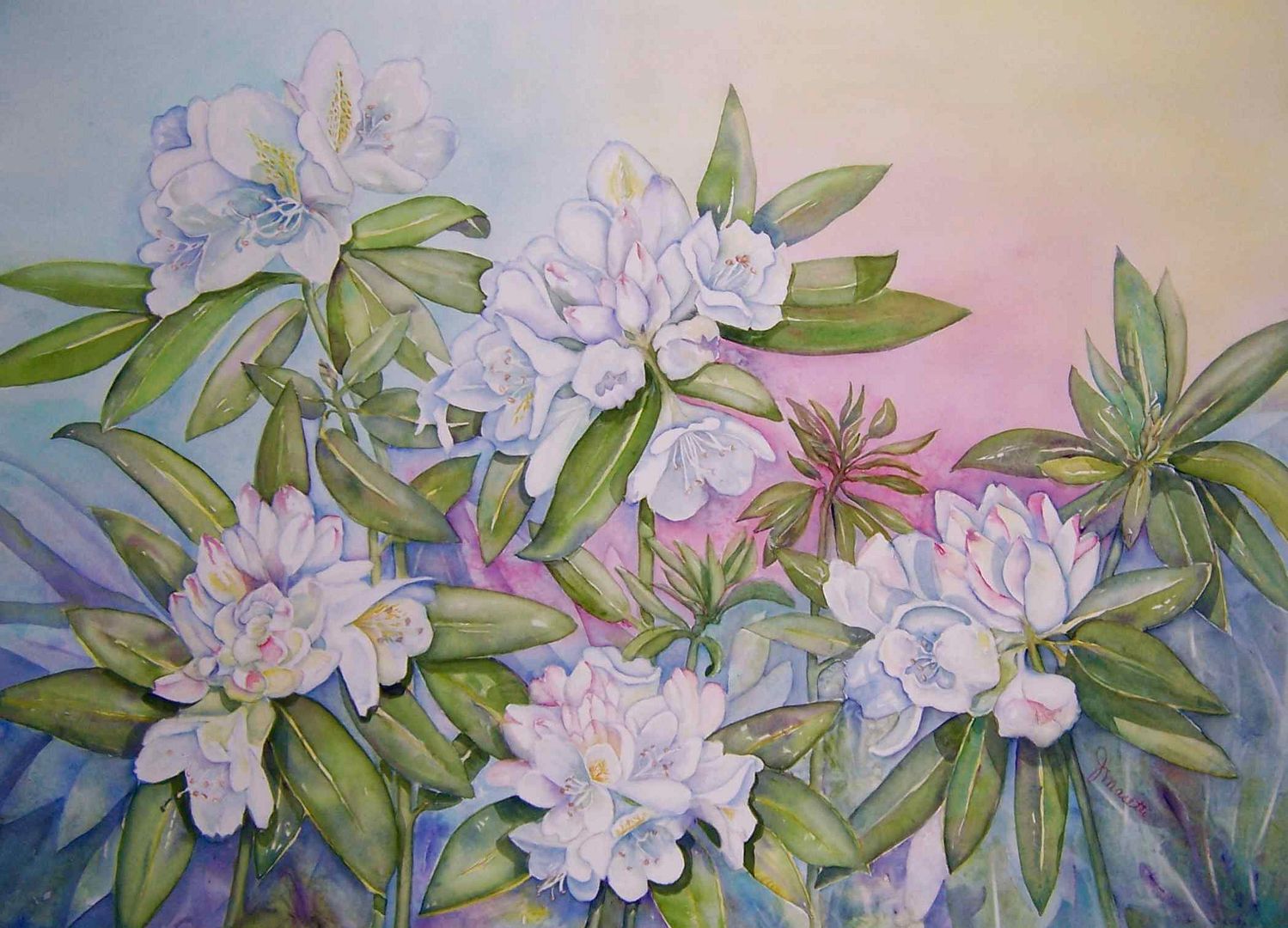 I am totally ecstatic with this finished painting.