Fall "Watercolor with Jean" classes...
I had the class close their eyes and imagine a winter landscape that I slowly described to them. Then I showed them a finished winter landscape I had imagined and painted all in yellow and purple.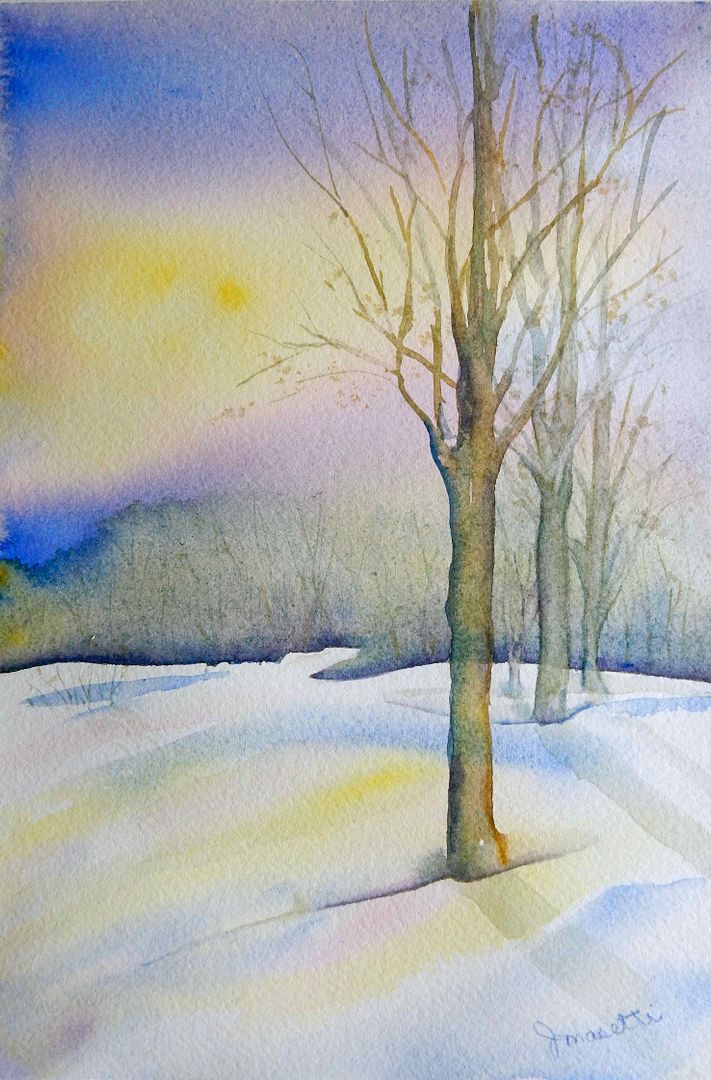 I started a small painting to show them where to begin. I broke the demo into parts, so first we did the sky, then background, etc.
It was so quiet in a the room, you could hear a pin drop. Everyone was concentrating on their paintings. I suggested they work on a size that that would allow them to use there painting as a Christmas card. If they had computer capabilities they could print them or just use it as an original card to give to someone special.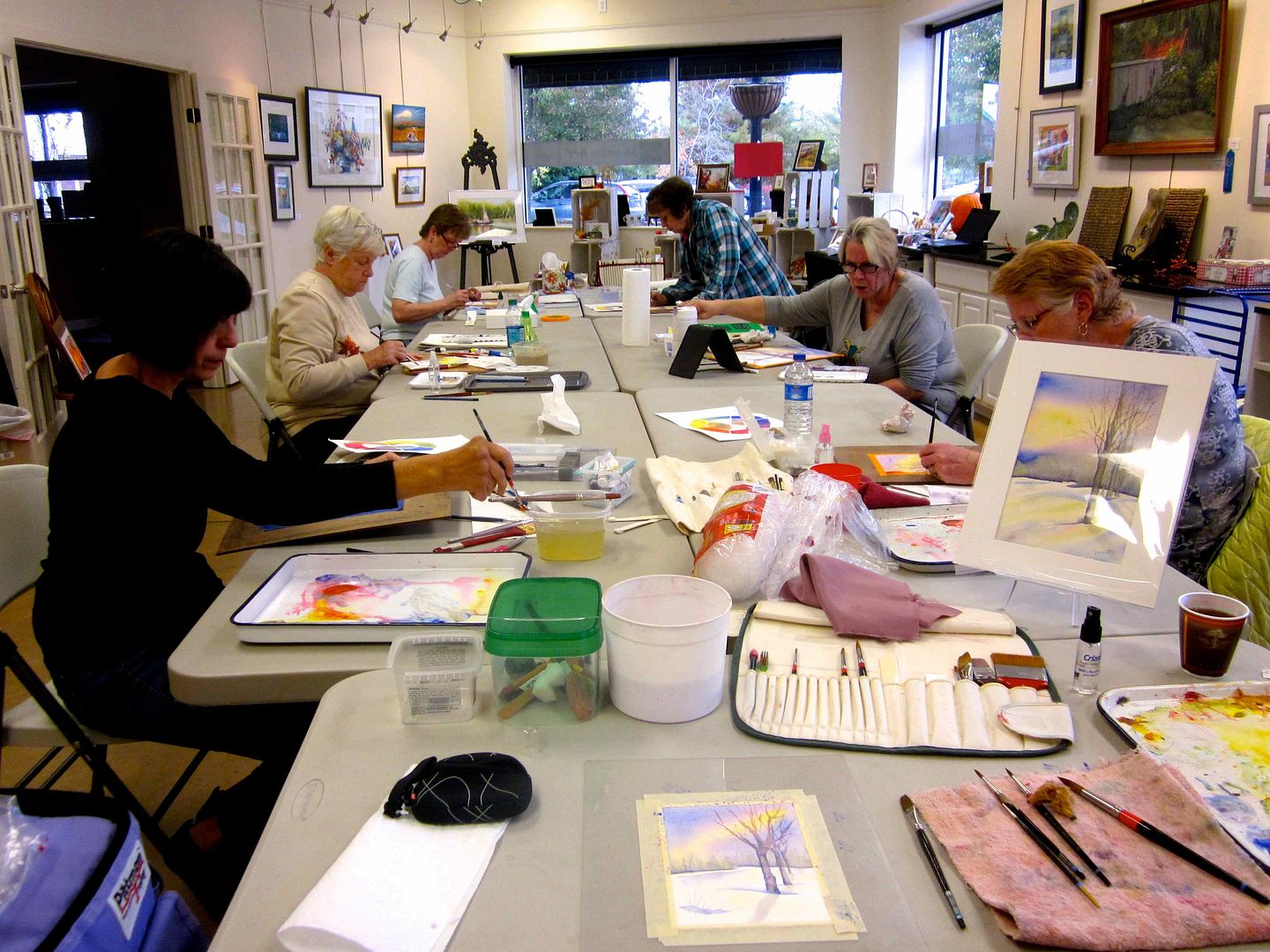 This was my finished demo.
And here is a picture of what the class painted. Although we used the same method of painting, each painting was different, original and reflected the style of the artist.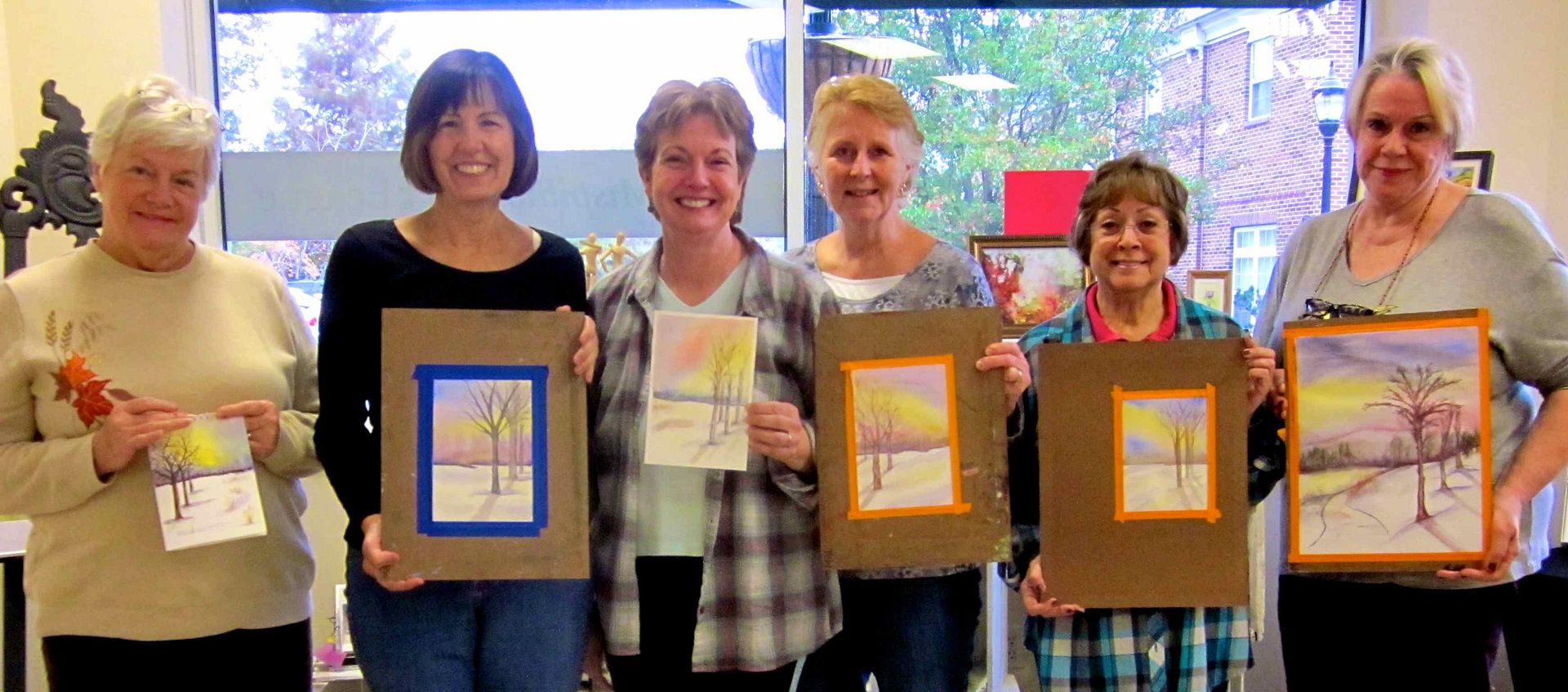 We had another wonderful class yesterday. I was teaching the contemporary colors of yellow and purple and we continued to add them to our color wheel.