Back in August of this year, I painted this watercolor of Willow from memory. I was playing with swirls of the blanet and her tail.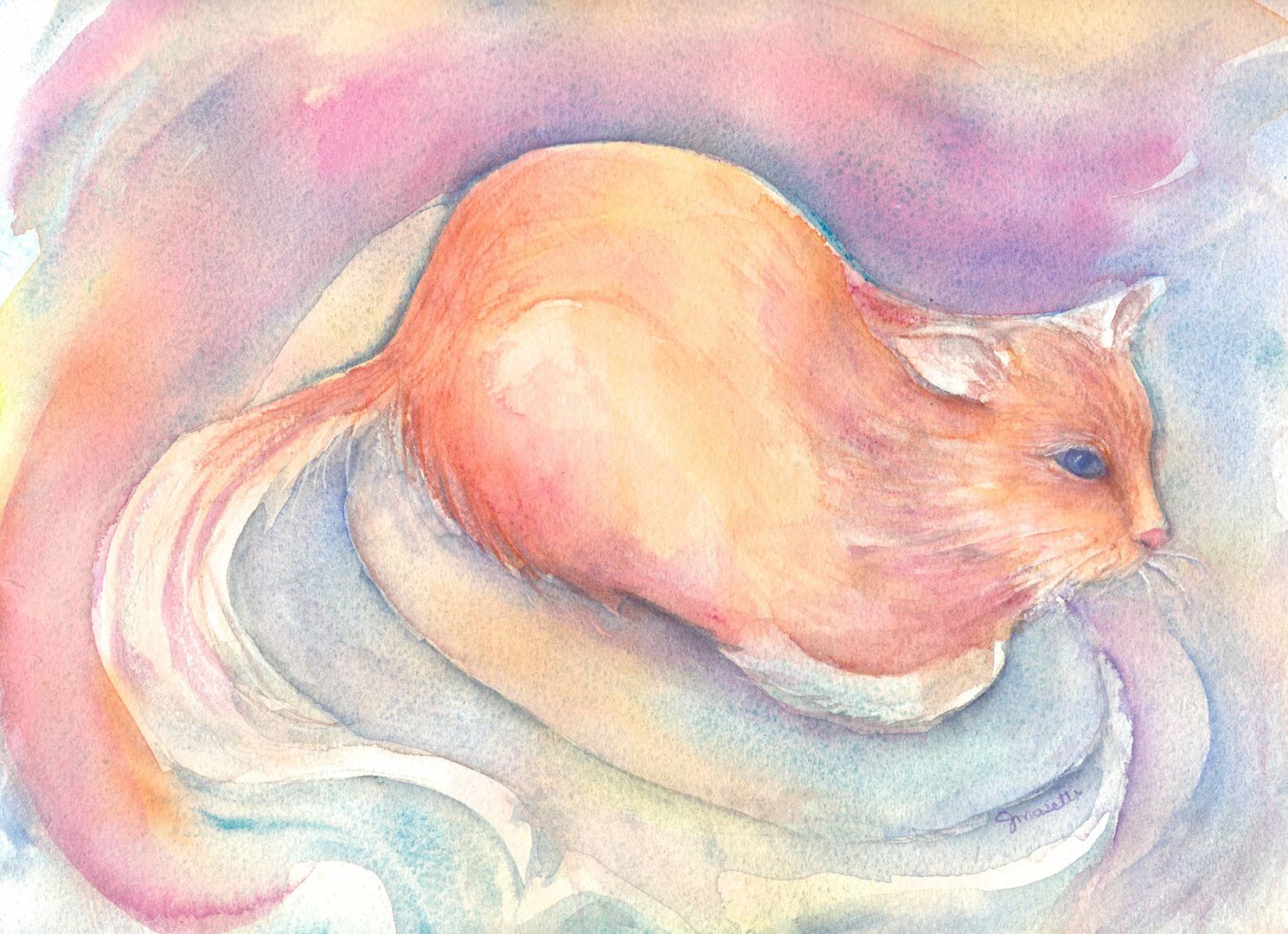 In November, Willow was sitting on a blanket in a similar pose as my painting. My daughter and I got the painting and put it behind Willow to see how good my memory was.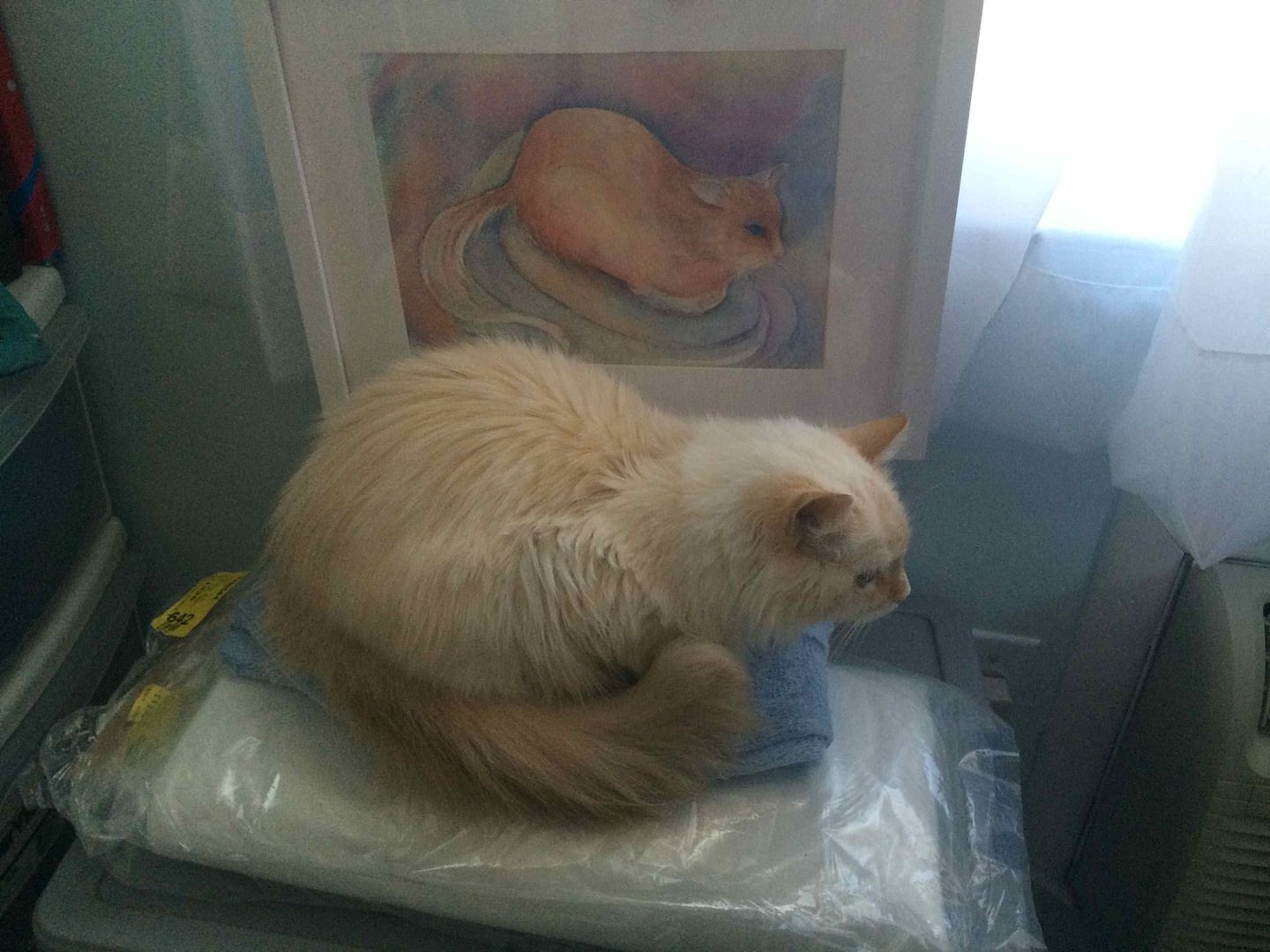 I couldn't help smiling when I saw the outcome!