Winter Holly...
You can see them here.
https://society6.com/product/winter-holly-871_bag#26=197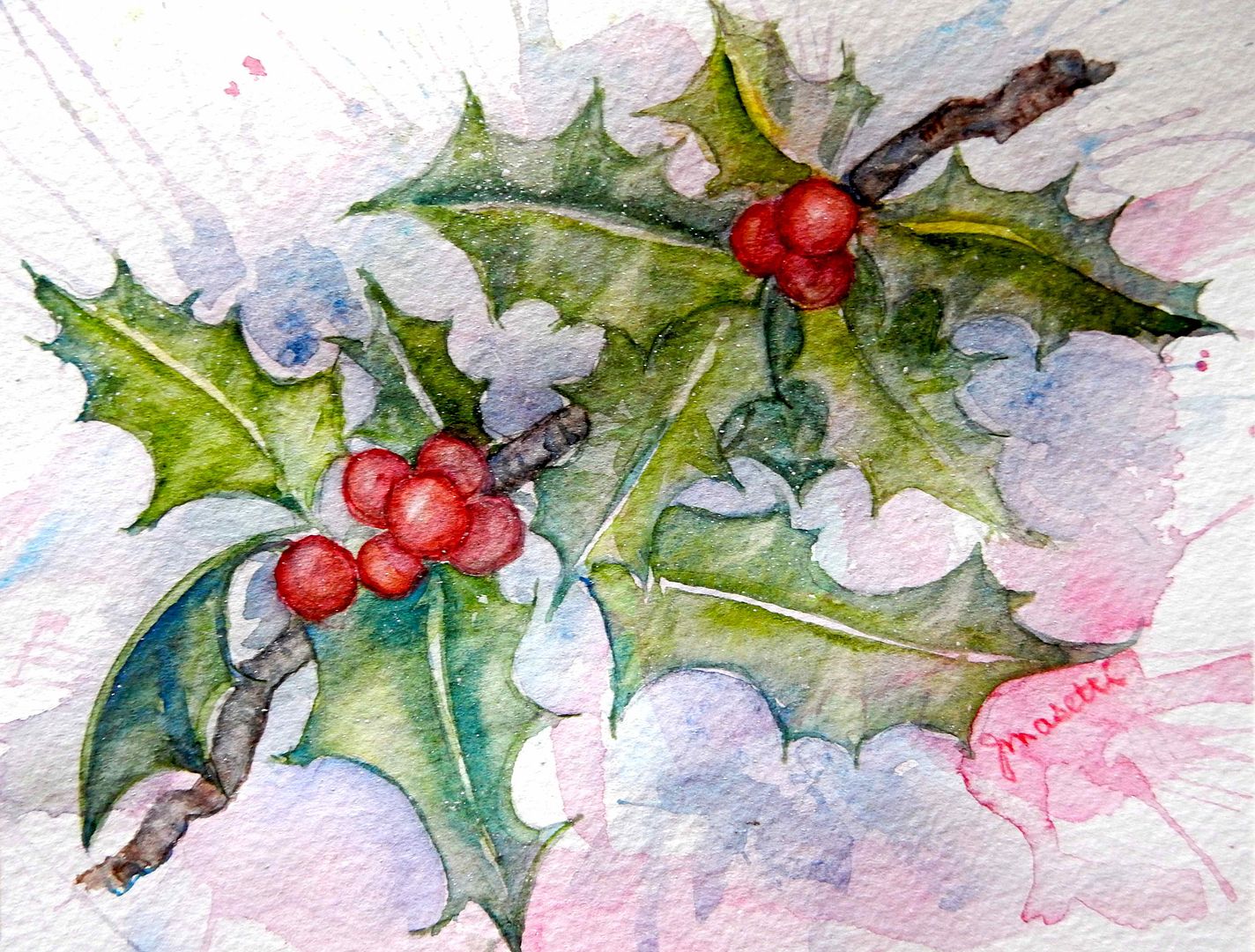 We have a lot of beautiful holly trees in our back yard and they always inspire me to paint them. I was pleased with this new holly painting enough to put it up on Society6. I ordered a tote, clock and mug and I liked them all.