another little painting by me...
Looking at it the next day, I thought this one lent itself to collaging it with some real flowers that I dried and kept in my inventory. I was happy enough with it to put it up on Society6.
https://society6.com/product/sunshine-day-bpq_print#1=45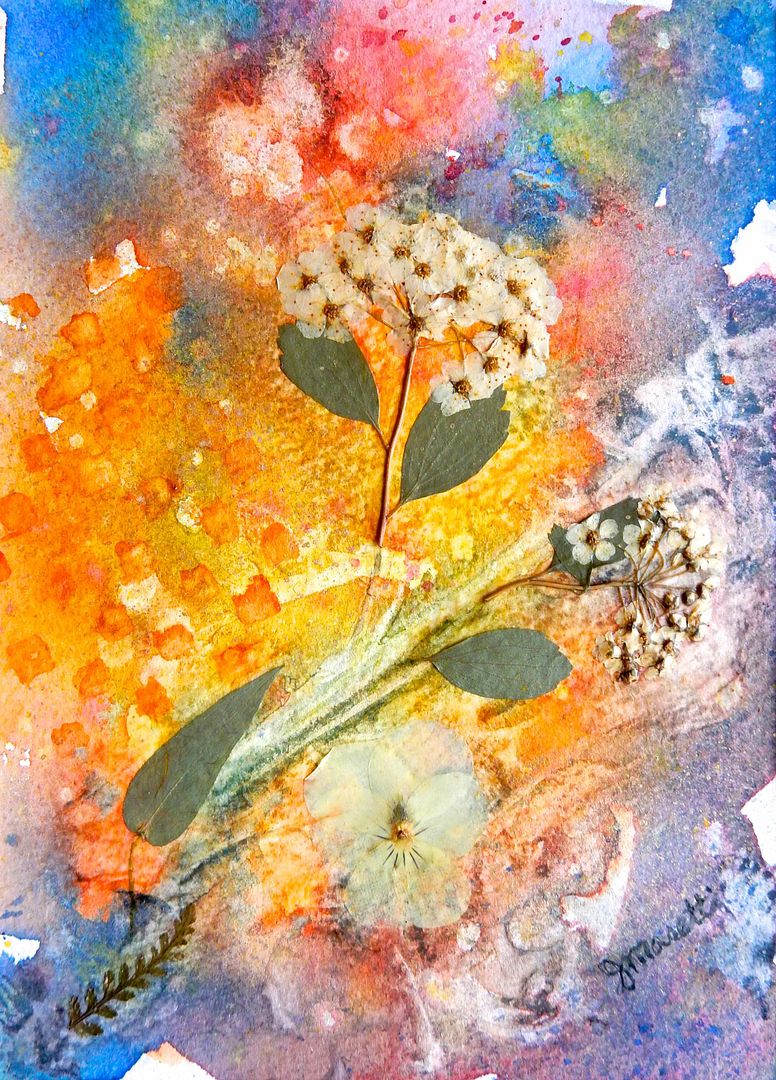 I was experimenting with color and created an abstract painting. I used various techniques such as rubbing alcohol, stencils, etc., and I was happy with the outcome.