Watercolor with Jean class...spring 2016
After reviewing all that we covered so far, I introduced the idea of doing a wash background first. In order to do this, we had to do our drawings of the flowers on tissue paper. It would give us an idea where our lights and darks were when we paint the wash background. I did a quick demo on how to do this.
After painting our backgrounds, we transferred our drawings to watercolor paper. That was as far as most everyone got, so I didn't take pictures. Next week we will finish our paintings.
I painted some daffodils at home and brought it to class to show what a finished painting would look like.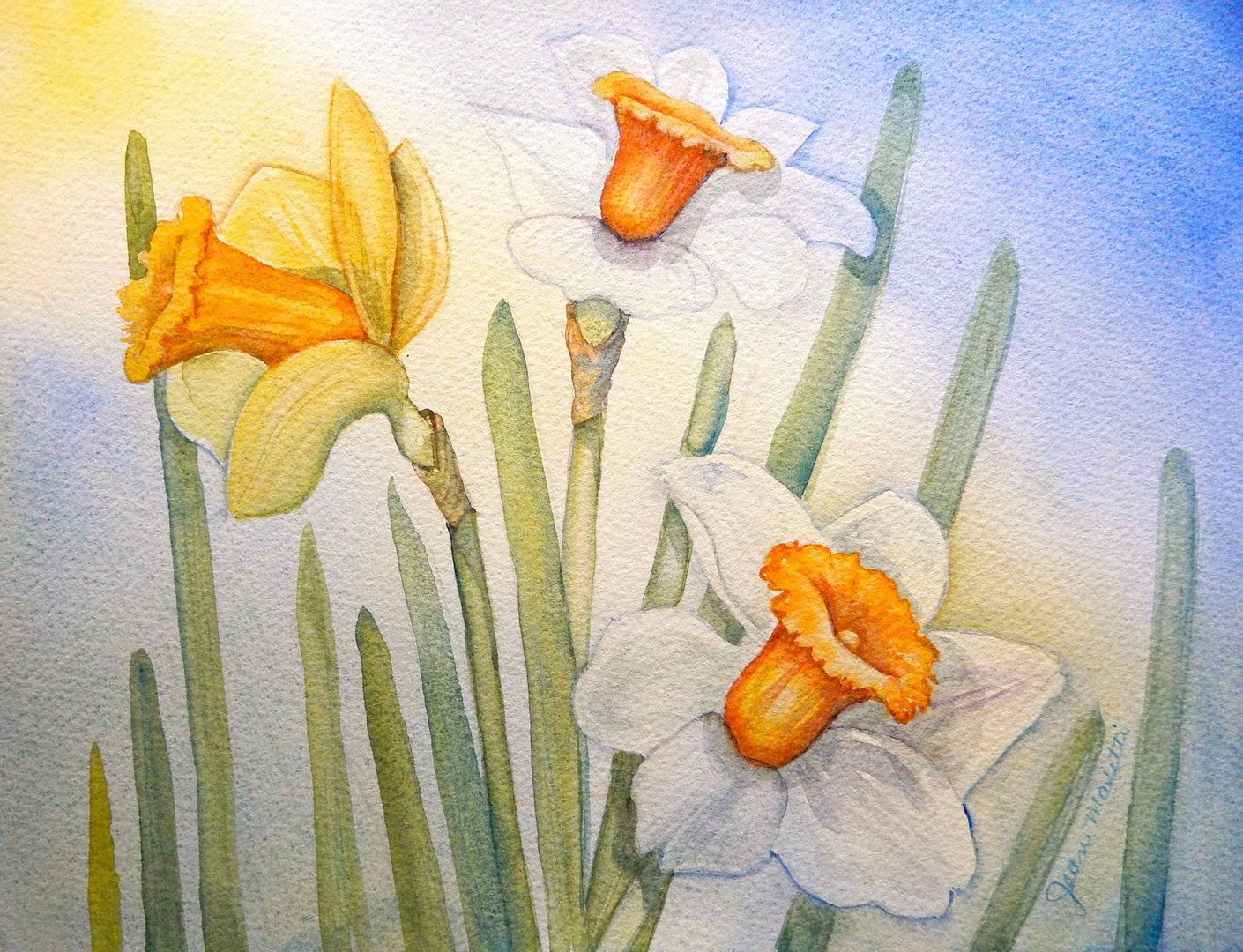 By the time I finished this post, the snow stopped and the sun came out!
A few days later I painted some daffodils to the background I did in class.
It's already our fourth class of the season. Since it was spring yesterday, (it's snowing as I write this), I bought to class a bouquet of daffodils from the garden to paint.