Spent the weekend helping to hang our new Fall Art Shop at the Mispillion Art League. This was the largest and best quality show so far.
It was judged by Kathleen Berhalter, retired professor of Fine Arts, water-colorist and photographer. We had 120 pieces of fine art and 3-d fine crafts. With Best in Show, 1st, 2nd, 3rd place, and 3 honorable mention in the both categories.
I got a call this morning that I won an honorable mention for my collage painting called "Season's Best".
Below is a pix of of our Gallery during receiving and hanging of the show.




Here I am with my painting of Willow.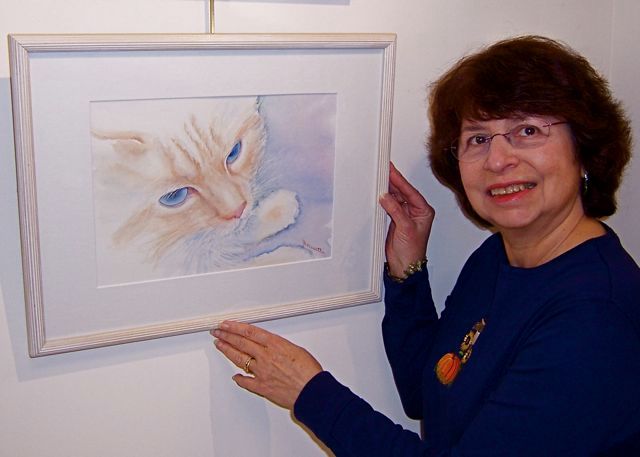 An here is the painting that won an honorable mention ribbon.