I am so looking forward to to warmer spring days. We had a touch of it yesterday when the temperature rose to 68˚ in the afternoon. The sun was shinning and I was outside with just a sweater. It was so lovely out. Well you know it didn't last, because the evening brought heavy winds and cold weather back again today. It was just a tease!

So my watercolor classes are going very well. I have five beginners and it's a treat to give them some basics with watercolor. We have had three classes and so far we have discussed the different types of paper, use of brushes, and mixing of colors. I have been doing small paintings as examples for class or demos in class.




This one was done on blue watercolor paper.



This one is on a cream color watercolor paper.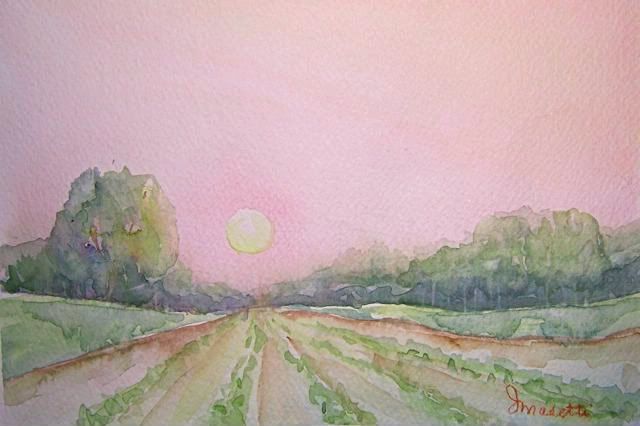 Not sure where we will go next week...maybe textures in watercolor painting. We will see. When I get ideas for class, I have to try them out first, so it encourages me to do a lot of painting.